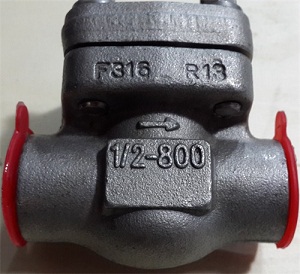 High Pressure Forged Steel Check Valve From China, Supply Api602 Forged Steel Check Valves: Swing Type, Lifting Type, Ball Type And Y Pattern. Full Bore (FB), Reduced Bore (RB), A105(N), LF2, F5, F11, F22, F304(L), F316(L), F51, F53, Forged Carbon Steel and Stainless Steel.
Different Bonnets Design: Bolted Bonnet, Welded Bonnet and Pressure Seal Bonnet.
End Connections: SW, NPT, BW and Flanged for size 1/2" to 2", rating 150LB to 2500LB.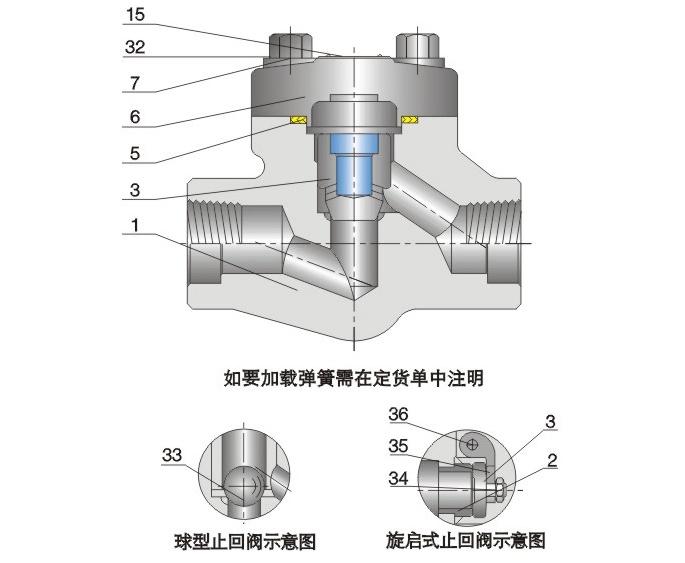 Forged Steel Check Valve Application Specification:
1. Design and Manufacrture: BS5352
2. End Connections:
Socket-Weld: ANSI B16.11
Screwed (Threaded): ANSI B1.20.1
Butt-Welding: ANSI B16.25
Flange Ends: ANSI B16.5
3. Inspection and Test: API 598
4. Structure Feather: Bolted Bonnet (B.B) and Outside Screw and Yoke (OS&Y) Welded Bonnet (W.B) and Outside Screw and Yoke (OS&Y)
5. Materials According to ANSI, ASTM

FORGED STEEL CHECK VALVE MATERIALS LIST: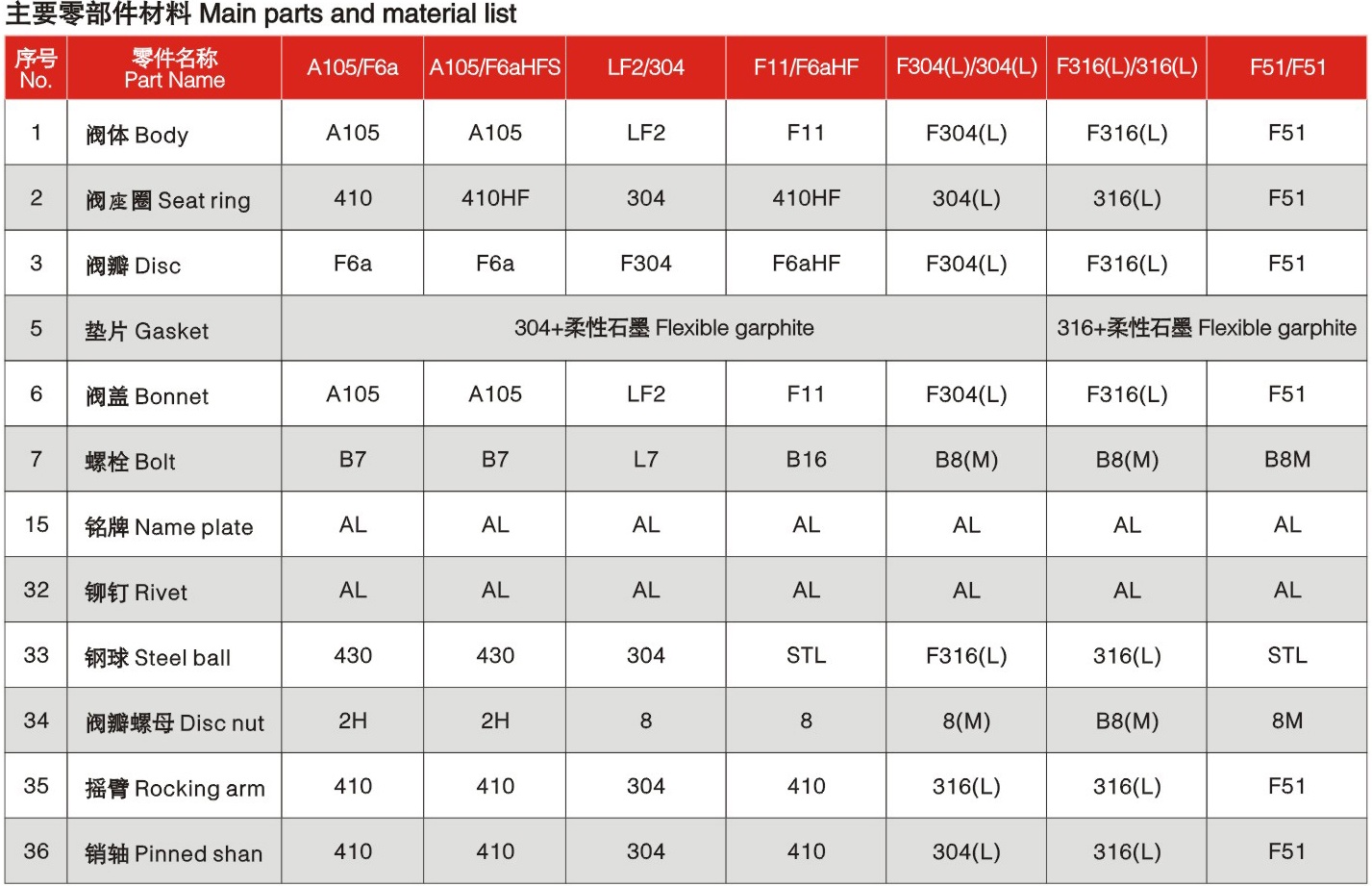 FORGED STEEL CHECK VALVE DIMENSION DETAILS
1. NPT & SW ENDS FORGED CHECK VALVE 800LBS (BOLTED AND WELDED BONNET)
2. NPT & SW ENDS FORGED CHECK VALVE 900LBS - 1500LBS (BOLTED AND WELDED BONNET)
3. NPT & SW ENDS FORGED CHECK VALVE 900LBS - 2500LBS ( PRESSURE SEAL BONNET)
4. NPT & SW ENDS FORGED CHECK VALVE 900LBS - 2500LBS ( RJ BONNET)
5. FLANGED & BW ENDS FORGED CHECK VALVE 150LBS - 600LBS
6. FLANGED & BW ENDS FORGED CHECK VALVE 900LBS - 2500LBS (RJ BONNET)
7. FLANGED & BW ENDS FORGED CHECK VALVE 900LBS - 2500LBS (PRESSUR SEAL BONNET)