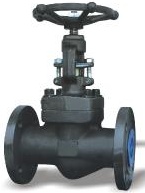 Forged Steel Globe Valve Supplier, Offers Industrial, Api, OS&Y, Forged Carbon Steel, Alloy Steel and Stainless Steel Globe Valves, Stop Valves, Full Port, Regular Port, Reduced Port, Trim in 13CR, 8#, 5#, and Stainless Steel (SS304, SS316).
The Metal Seated Forged Steel Globe Valve Designed To Rising Stem and B.B./W.B & PSB. Designs For Sizes 1/2in to 2in, Pressure Rating Ansi Class 150Lbs to 2500Lbs, SW, NPT, BW, Flanged, Handwheel Operated or Bare Stem As Per ISO 5211.
Plug Disc and Needle Disc Supplied.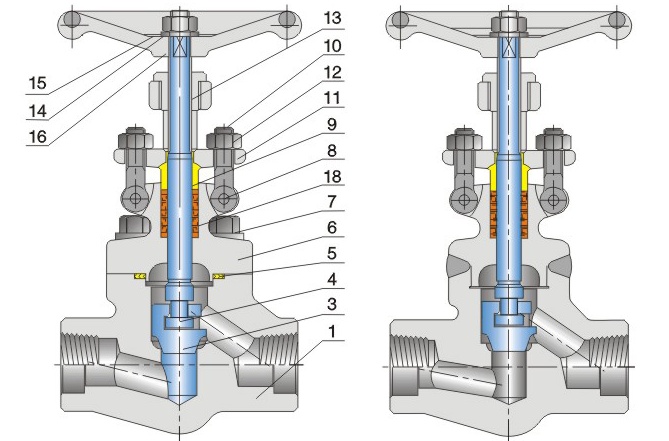 FORGED STEEL GLOBE VALVE SPECIFICATIONS:
1. Design and Manufacrture: API602, BS5352, ASME B16.34
2. End Connections:
Socket-Weld: ANSI B16.11
Screwed (Threaded): ANSI B1.20.1
Butt-Welding: ANSI B16.25
Flange Ends: ANSI B16.5
3. Inspection and Test: API 598
4. Structure Feather: Bolted Bonnet (B.B) and Outside Screw and Yoke (OS&Y) Welded Bonnet (W.B) and Outside Screw and Yoke (OS&Y)
5. Materials According to ANSI, ASTM

FORGED STEEL GLOBE VALVE MATERIAL LIST: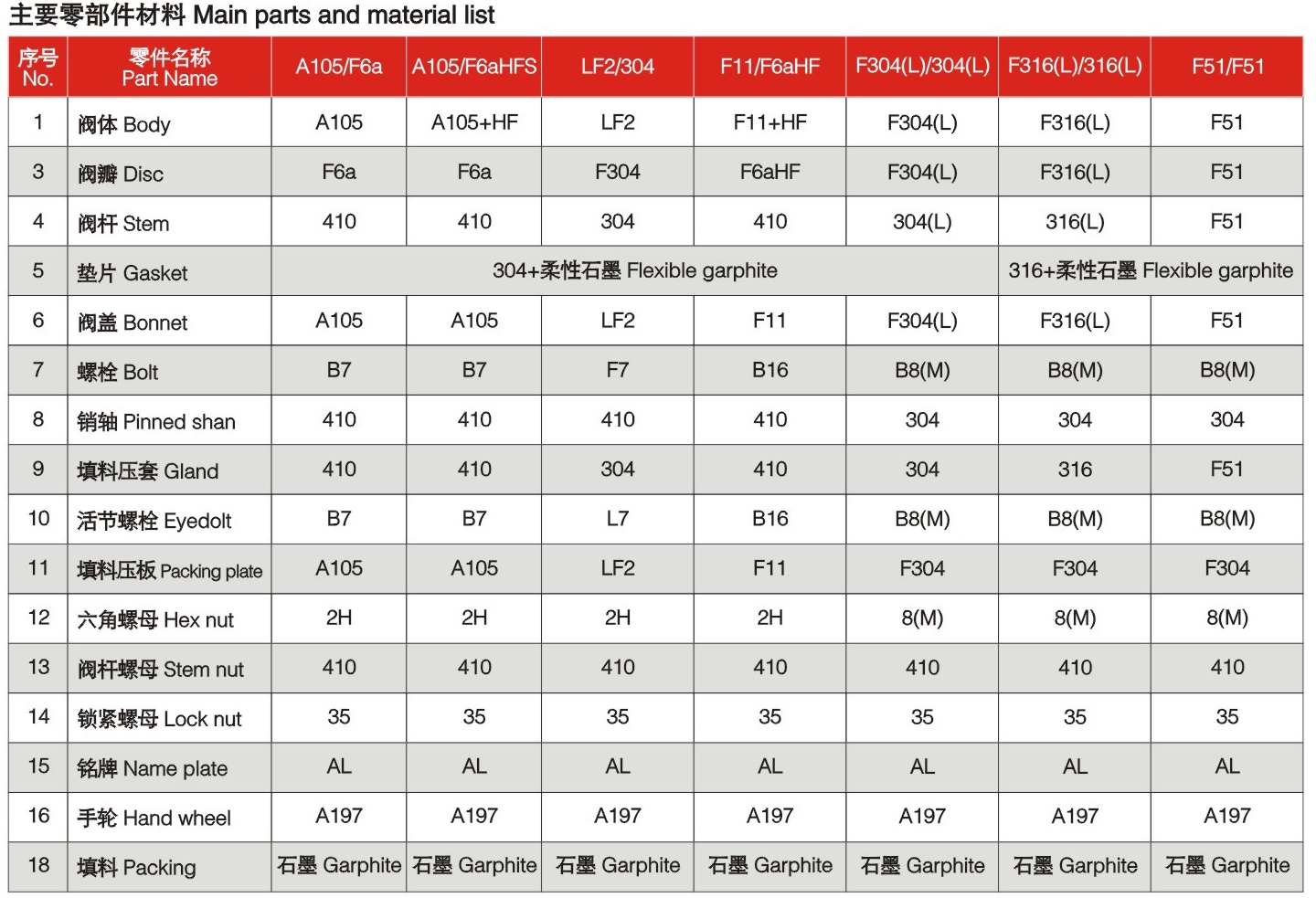 FORGED STEEL GLOBE VALVE DIMENSION DETAILS:
1. FORGED GLOBE VALVE 800LBS (NPT & SW ENDS)
2. FORGED GLOBE VALVE 900LBS - 1500LBS (NPT & SW ENDS)
3. FORGED GLOBE VALVE 900LBS - 2500LBS (PRESSURE SEAL BONNET)
4. FORGED GLOBE VALVE 900LBS - 2500LBS (RJ BONNET)