T TYPE STRAINER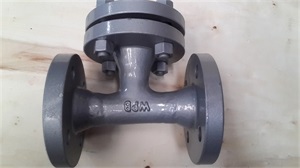 T TYPE STRAINER (T Strainer) is a equipment that eliminates a small amount of impurities and particles  from liquid and gases. It can protect normal operation to compressor, pump and other equipment in the pipe system, it is widely used in the oil, petroleum industry and water treatment system.
There are 2 body structures are available, casting structure and welded (fabricated) structure.
Tee type strainer also called T type strainer, but here the body structures are also different, for more details on Tee strainer, please see our TEE TYPE STRAINER .

STANDARDS:
1. Design and manufacture: ASME B16.34
2. Inspection and test: API598
3. End flange dimension: ASME B16.5, ASME B16.47
4. BW end dimension: ASME B16.25
5. Face to face: ASME B16.10
6. Pressure-temperature ratings: ASME B16.34
MATERIALS LIST FOR T TYPE STRAINER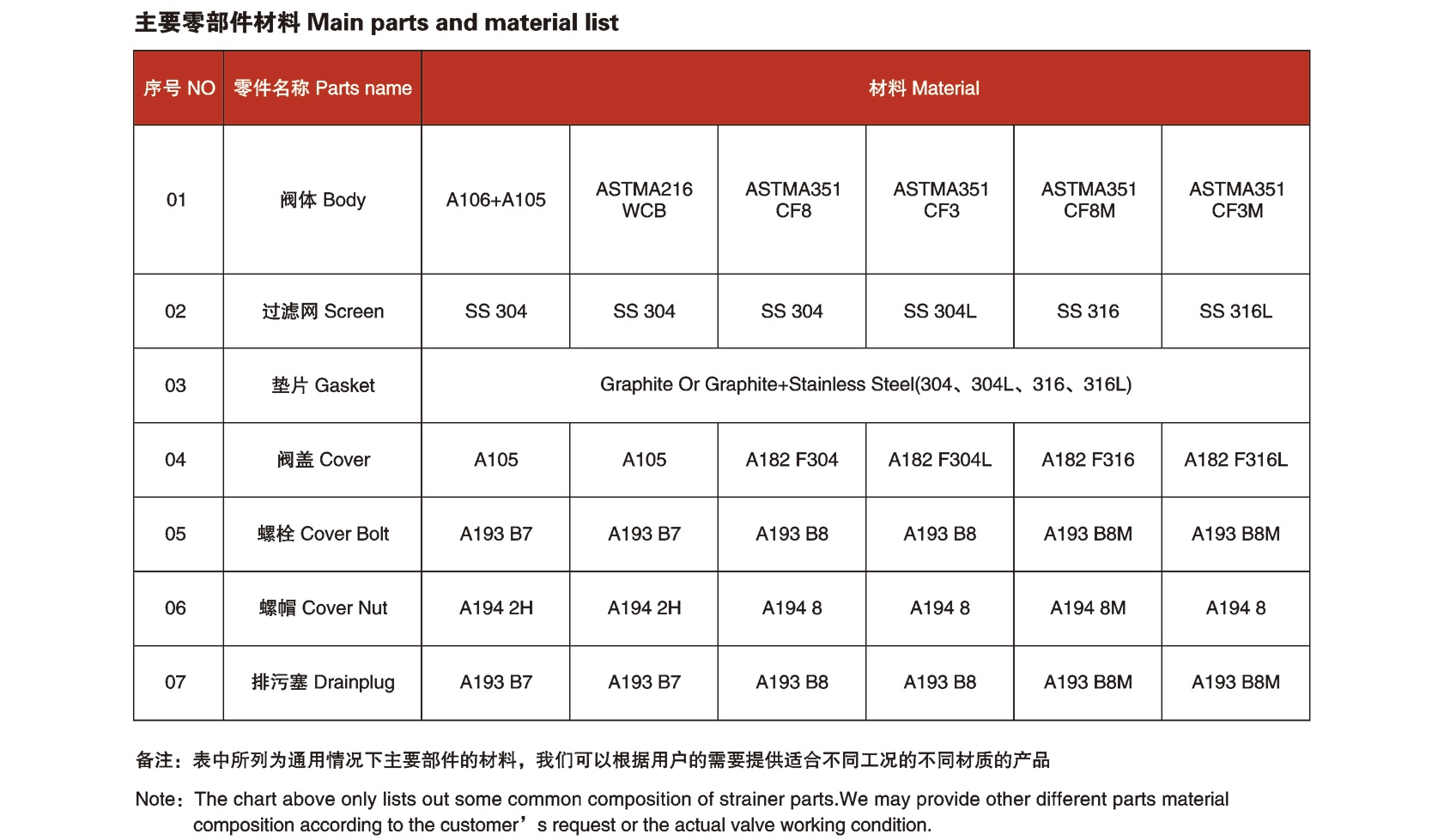 T TYPE STRAINER DIMENSION DETAILS
1. T TYPE STRAINER 150LBS
2. T TYPE STRAINER 300LBS
3. T YPE STRAINER DIN PN16-PN40

You can see more details here on TEE TYPE STRAINER:
4. TEE TYPE STRAINER 150LBS
5. TEE TYPE STRAINER 300LBS
6. TEE TYPE STRAINER 600LBS