Carbon steel swing check valve
China supplier of industrial cast steel swing check valve, api and ansi standards. We supply flanged carbon steel bolted cover swing check valves for size 2in to 24in, pressure rating from class150 to 2500lbs.
SPECIFICATIONS FOR CAST CARBON STEEL CHECK VALVE:
1. Design & Manufacture: API6D, ANSI B16.34, BS1868
2. Bolted Bonnet, Swing Type Disc,
3. Size Range: 2″ to 24″.
4. Pressure Ratings: ANSI 150, 300, 600, 900, 1500
5. End Connections: Flanged, Butt weld.
6. Materials: WCB, LCB, WC6, WC9, C5, C12 or Equivalent,
7. Various trim materials available to suit service conditions
8. NACE MR 0175 on Request
FOR MORE INFORMATION, YOU CAN SEE OUR CHECK VALVES.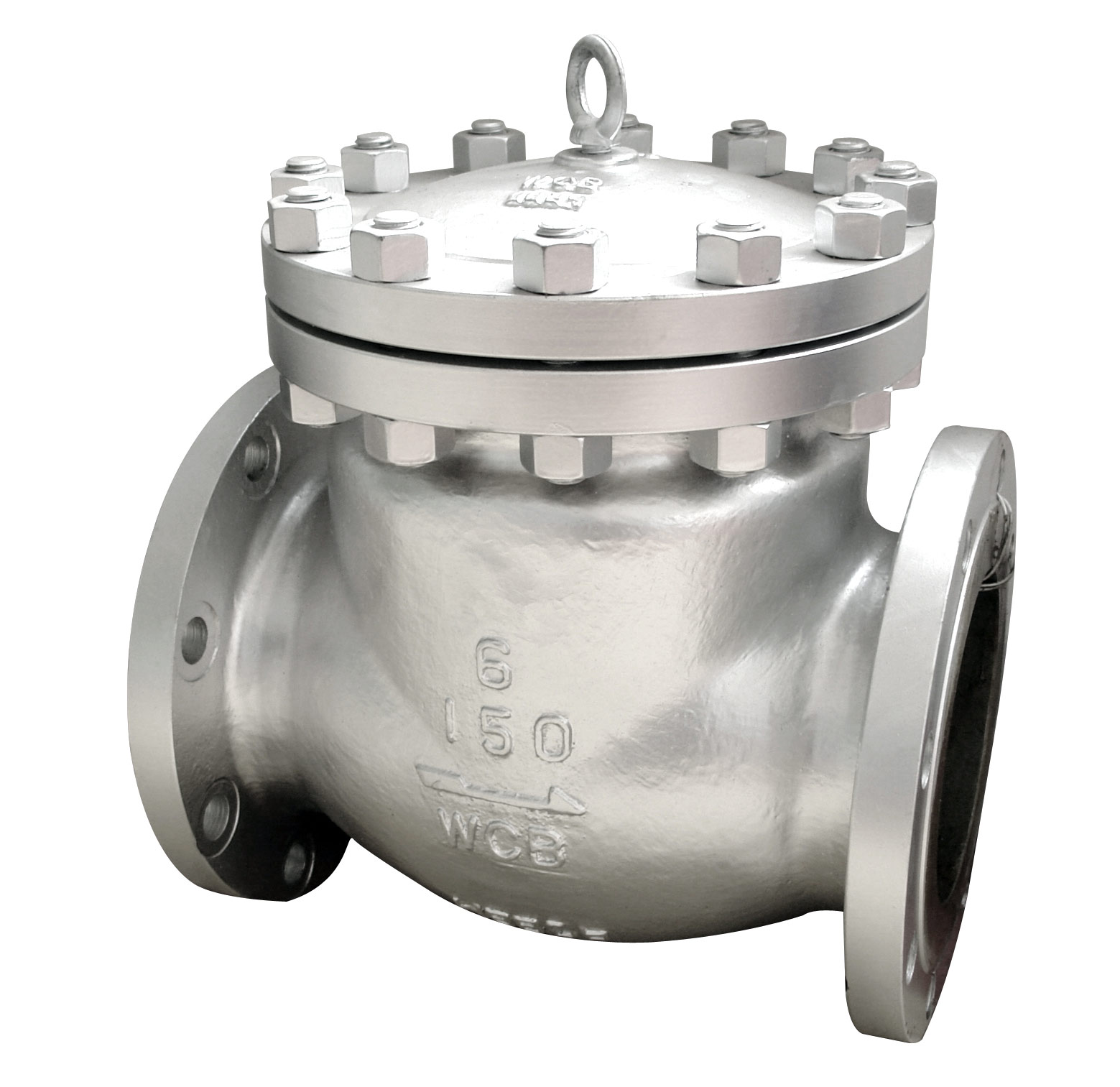 Tags:
CHECK VALVE